Tony hadchity is a qualified and experienced stonemason with many years of experience both in Australia and overseas. Dedicated to bring your dreams to reality.
Here at Tony Hadchity Sandstone we offer friendly and reliable services. With over 20 years of experience both overseas and in Australia, our high quality work can handle any kind of commercial or domestic project which has built us a strong reputation across the building industry. Any stone structures that you add to your home should be high quality and last a lifetime which is why you shouldn't let just anyone work on your dream home. Get the stonework service you deserve with Tony Hadchity Sandstone.
Tony Hadchity Sandstone Pty Ltd offers work all around Sydney.
Broken Course
Stone Columns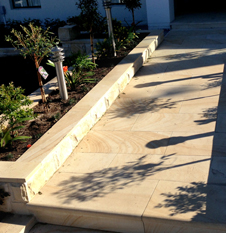 Foot Path - Paving
Paving